John and Hannah Scott. (Scott's Parents.)
Hannah and John Scott were Robert Falcon's Scott proud parents. Being born the youngest of eight children with four older brothers was John. John's Dad was named Robert too. The first one of Johns older brothers died. Then two others entered the Indian army and the other one became a naval surgeon. To stop John following this line, he was prevented due to his poor health. Instead,John inherited a brewery that his uncle and Dad had brought with the prize money they had recieved during the Napoleonic wars. The brewery cost 4,872 pounds and was situated in Plymouth. The house that they also lived in was once again, inherited from John's father, Robert. It was a nice house, a smallish country sytle house with three greenhouses, dogs, a stream at the bottom of the garden, a peacock that hung out on the lawn and a few maids and gardeners.The family was highly respected. In 1861 Hannah Cuming and John Scott tied the knot. They got married. Hannah's Dad, Willaim Bennett Cuming's family was also highly respected. Her Dad was a Lloyd's surveyor, Commissioner of Pilotage, Commissioner for the Catwater improvement and a member of the Chamber of Commerce. This family was, to put it nicely, well off. They lived in Plymouth and it is said that the sons of people who live there like that, take to the sea as birds take to the air. Harry Cuming,(One of Hannah's brothers,) became a Vice-Admiral. This just shows how much of a naval background Robert Falcon Scott had!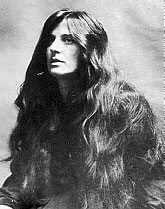 Kathleen Bruce.
Robert Falcon Scott and Kathleen Bruce later got married on the second of Sepetember 1908. The wedding was held in the Chapel Royal at Hampton Court.

I don't know much about Kathleen Bruce, in fact, I don't think too much is known about her at all. But when Scott died on the return journey towards home, Kathleen described it as, "There was never a man with such a sense of responsbility and duty, and the agony of leaving his job undone, losing the other lives and leaving me uncared for must have been unspeakable."

When he died, she also made a sculpture of Robert Falcon Scott. It stands tall with pride in Oxford Terrace, Christchurch, New-Zealand.

Here are some links. These links take you to pictures of people who were mentioned on this page.
Click this link to go directly to the photo of the Robert Falcon Scott statue.
Sir Peter Markham Scott.
This is a picture, although it's extremely fuzzy, of Sir Peter Markham Scott.
Sir Peter Markham Scott was Robert Falcon Scott's only son, for that matter, only child. He lived for about eighty years. He was born on the thirteenth of Sepetember, 1909 and died on the twenty-ninth of August, 1989. Within this time he managed to achieve one major thing like his father. He was the co-founder of the World Wildlife Fund or the WWF. You could look out for the company. It's logo is a panda.

Peter's Godfathers are close friends to Kathleen and Con. Especially Con. James Berrie, wrote Peter Pan, is his first godfather and then Clements Markham is his second godfather.